Calhoun Bible Study
We sometimes overlook the great challenges that students meet when coming to college — the challenges to our soul. What is not realized often times is that the vast majority of people quit serving God as students and young adults. In fact, research reveals that seven out of 10 people who drop out of the church will do so between the ages of 18 and 22. We hope and pray that by offering an opportunity to study God's word, sing praises to God, and pray together, we can edify the Christians that are attending Calhoun Community College, and help them to grow and be more faithful to the Lord. We also hope to reach out to non-Christians as well with the good news of Jesus Christ, and pray we can be a light to all.
Spring 2020- Is it reasonable to believe?
Lesson 1- Fulfilled Prophesies Part 1 (Isaiah and Ezekiel) Steve Klein
Lesson 2- Fulfilled Prophesies Part 2 (Daniel) Steve Klein
Lesson 3- The story no one would have invented (Doy Moyer)
Lesson 4- Who Is God? (Doy Moyer)
Fall 2019
Fall 2018 Class
Topic: Using Our Phone To Glorify God
Thursdays in October at 12:30pm in Brewer Library
Fall 2017 Class
Topic: "Remember Your Creator"
Studies In Ecclesiastes 11-12
Schedule:
September 18- 7pm
September 25- 7pm
October 2- 7pm
October 9- 7pm
CHRISTIANS AT CALHOUN
FB- http://bit.ly/2xuoSGc
Spring 2017 Class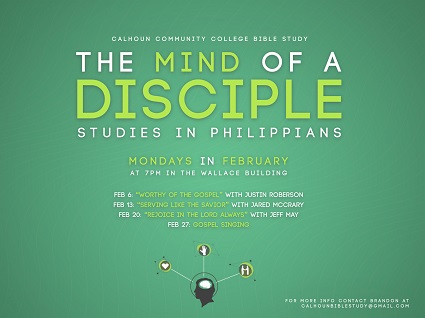 Fall 2016 Class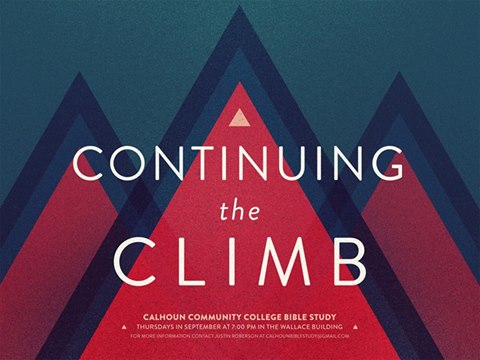 Summer 2016 Class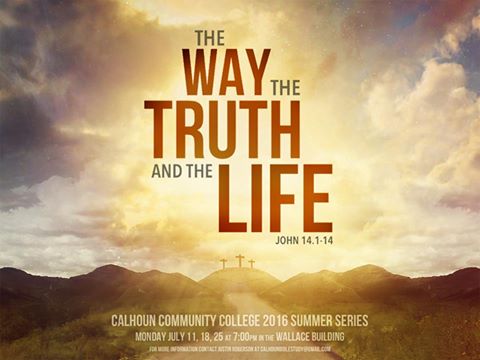 Spring 2016 Class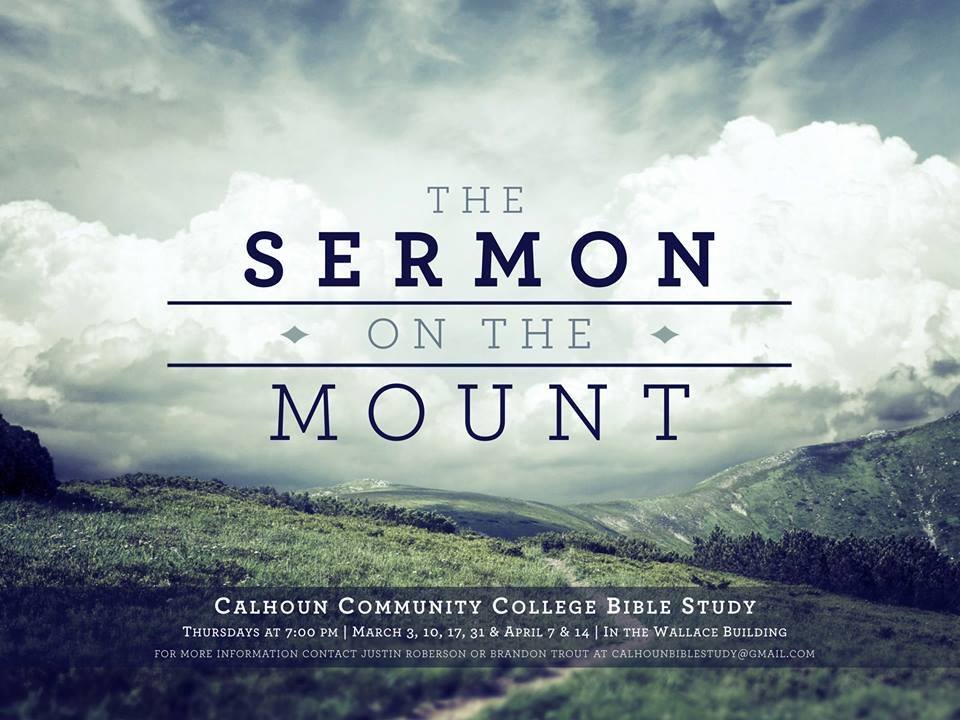 Fall 2015 Class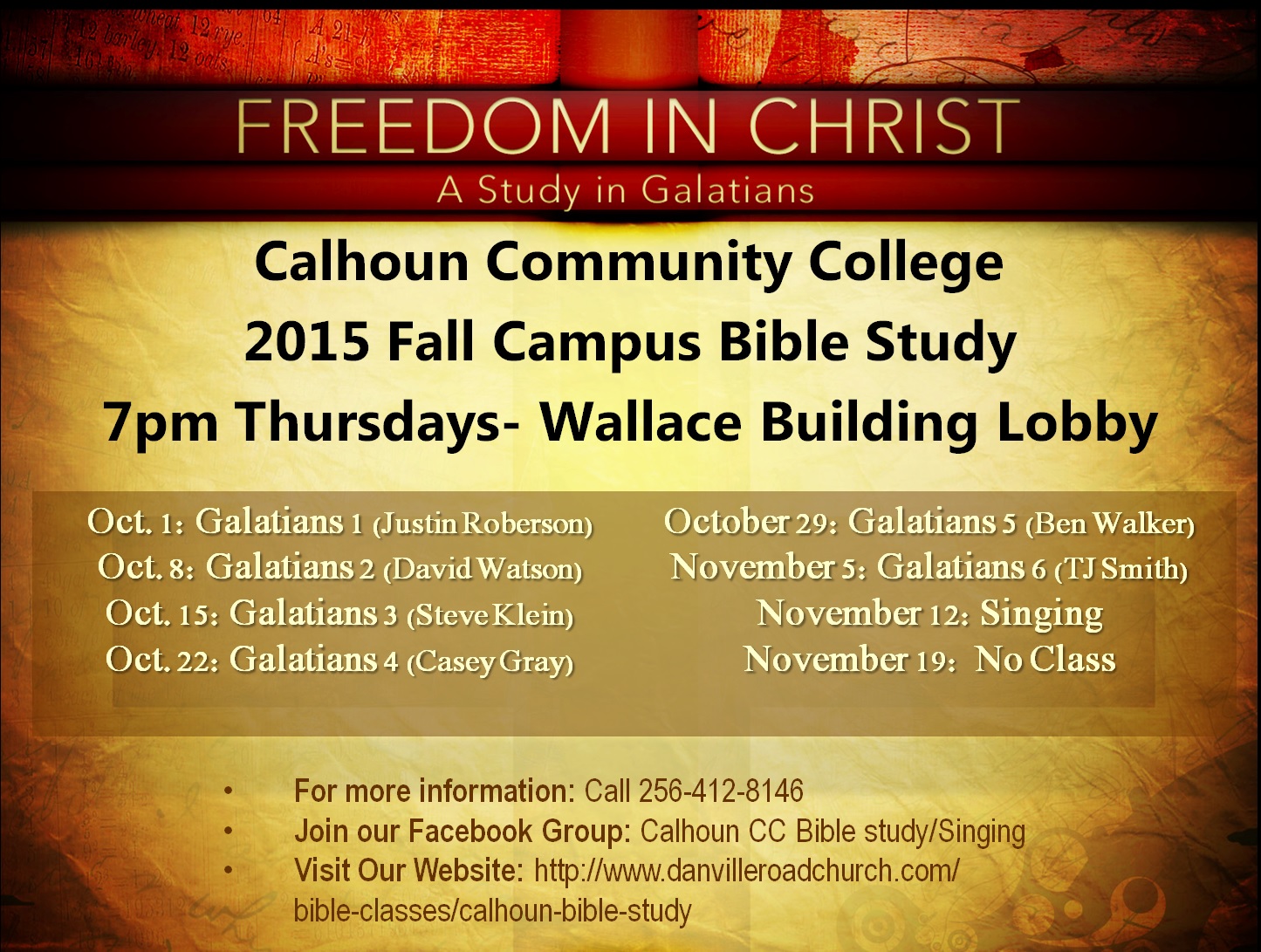 Spring 2015 Class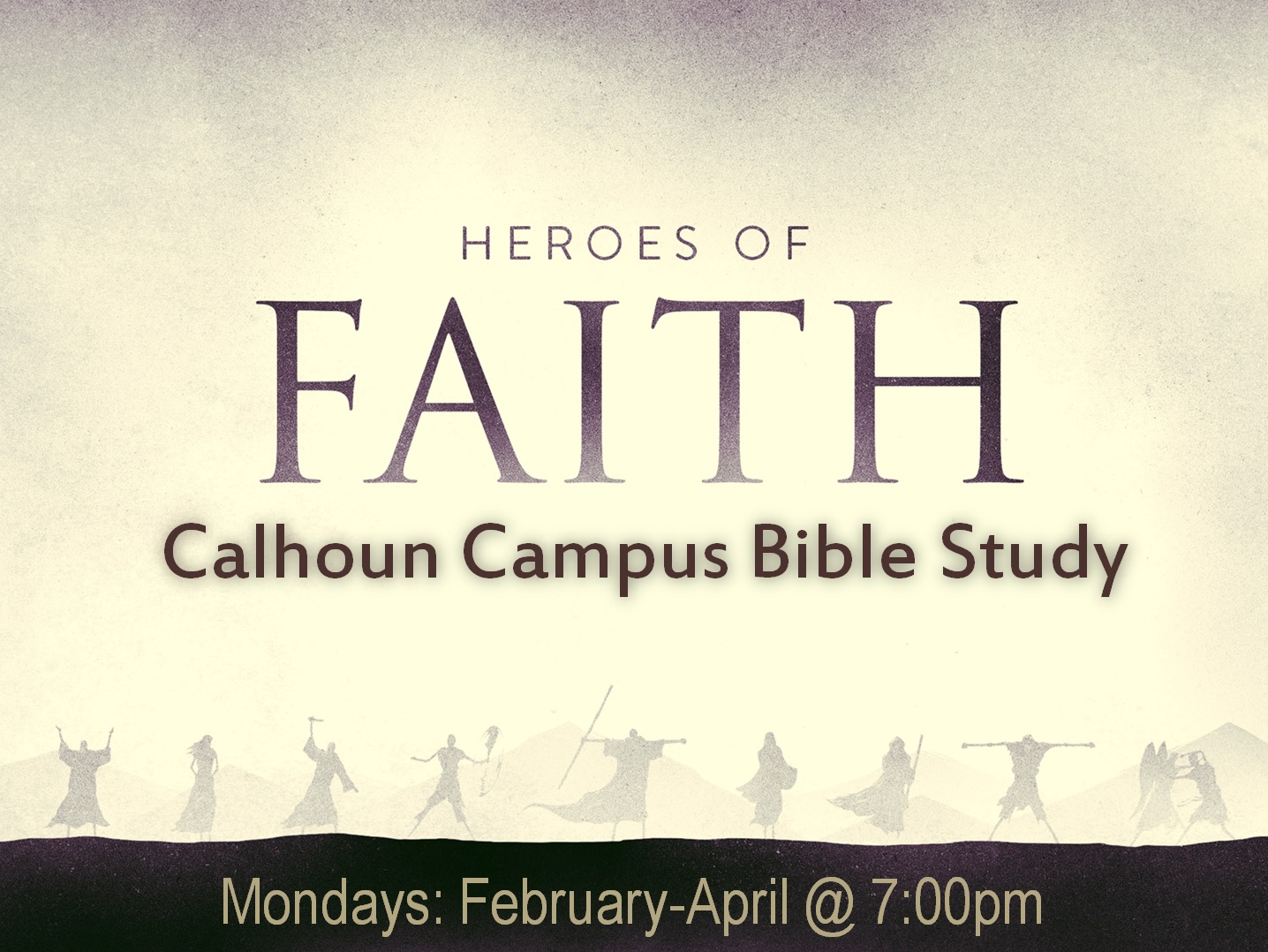 Feb 2 - Abel & Enoch (Justin Roberson)
Feb 9 - Noah (David Maxson)
Feb 16 - Abraham & Sarah (Steve Klein)
Feb 23 - Isaac & Jacob (Nic Woods)
March 2 - Joseph (Colby Junkin)
March 9 - Moses (Justin Roberson)
March 16 -Joshua & Rahab (Brandon Trout)
March 30 -Gideon & Barak (Jeff Archer)
April 6 - Jephthah & Samson (Jon Caldwell)
April 13 - Samuel (Ben Walker)
April 20 - David (David Watson)
April 27 - "Others" (Jeff May)
Location: We will meet in the lobby of the Wallace Building which is the social sciences building.
Facebook:
https://www.facebook.com/groups/317923535052761/
Fall 2014 Study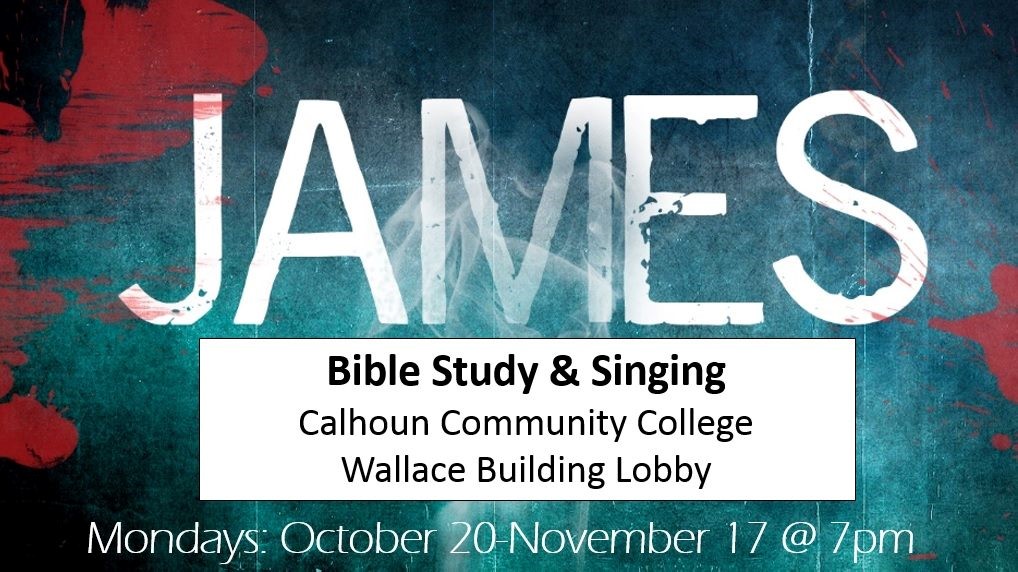 We will be meeting on Monday nights at 7pm from October 20th-November 17th in the 1st floor lobby of the Wallace building on Campus at Calhoun. Look for signs. If you have any questions contact Justin Roberson at 256-412-8146 or email him at robersonjustin@bellsouth.net. You can also find us on facebook.
Facebook- Calhoun CC Bible study/Singing
www.facebook.com/groups/317923535052761
Speakers
| | | | | |
| --- | --- | --- | --- | --- |
| Oct 20 | Oct 27 | Nov 3 | Nov 10 | Nov 17 |
| Justin Roberson | Ben Walker | David Maxson | Nic Woods | Colby Junkin |