News
Stay up to date with our weekly bulletin called "Think On These Things"
Online Meeting Times
All services and Bible classes at the building are canceled until further notice
Our online bible studies will be:
- Sunday- 10am and 5pm
- Wednesdays at 7pm
Follow the link below
- Email- robersonjustin@bellsouth.net for any help with online studies
---
Gospel Meeting With Steve Klein
We had an excellent meeting with brother Klein! Go to our sermons tab and listen to the listens if you like.
---
Gospel Meeting With Rick Billingsley
We had an excellent meeting with brother Rick Billingsley. You can listen to the lessons from that meeting here.
---
Featured Sermon: The Most Misunderstood Command In The Bible
Imagine what it would be like to live in a society, or a home environment where no discipline is imposed? Yet, there are congregations belonging to Jesus Christ where little, if any, discipline is ever performed. When church discipline is discussed usually people assume we shun someone or completely ignore them. These are both misconceptions and not biblical teachings Church discipline is a helpful, positive aspect of our relationships, and if administered correctly, very rarely reaches the point where we formally take action or withdraw our fellowship. It's important that we train people to think of it in a positive way. This lesson seeks to teach these truths from God's word.
---
Do You Worry?...Jesus Says Don't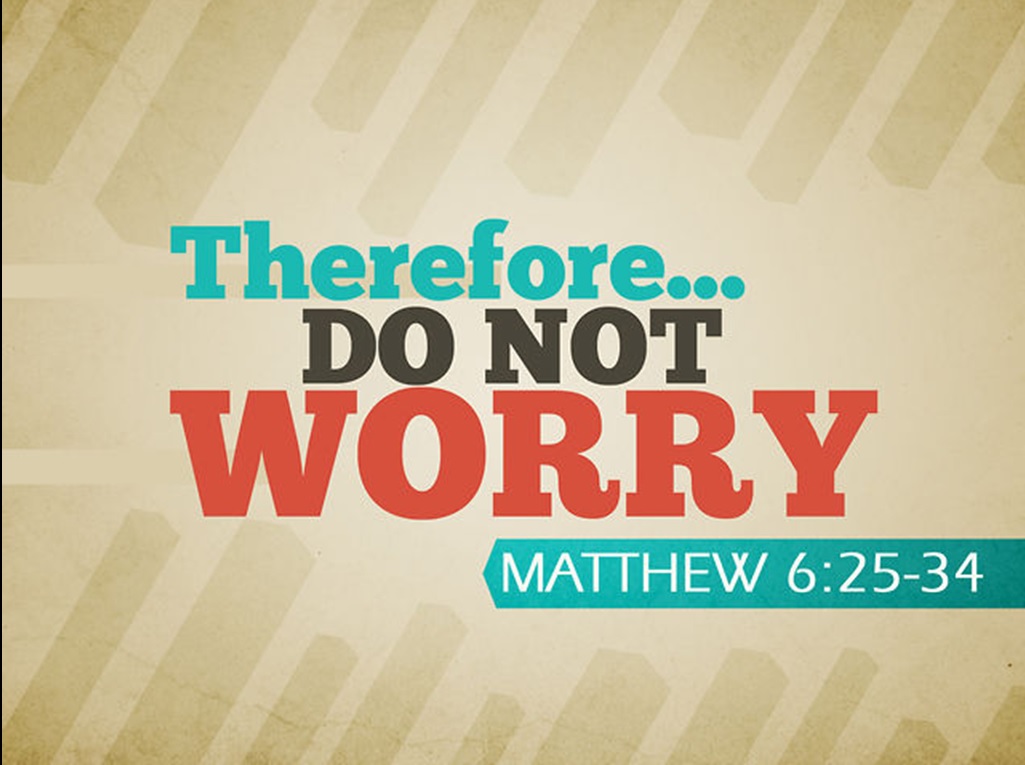 A direct command is issued 3 times in Jesus' teaching on worry. In Matthew 6- v25,31,34. We don't have to go on worrying in life. We serve a God who does care, who is concerned, and who acts out of love for us. Let's discuss how to not worry this week.
---
Featured Sermon- There Is No Third Choice
The Sermon on the Mount ends with the challenge to choose. An appeal to commitment. Life and death are in the choice you make. His message is an invitation. (Mt 11:28-30) Consider not just the demands but the consequences. There are only two paths, which will lead to one of two kinds of fruit, which will inevitably lead to one of two outcomes. Which choice will we make? Justin presents a lesson from Matthew 7 that will challange us to make the Jesus implores us to make.. Listen here
---
Constructing Your Criticisim
Giving and recieving criticism can be hard. Is it required by God in the first place? How can I do this constructively? These are all questions we will explore by studying Proverbs 15. Listen to the lesson and get notes here.
---
Lessons On Discipleship- By Jarred McCrary
We were excited to have Jarred McCrary with us to teach us from God's Word about the vital subject of discipleship on April 8th-11th, 2018. Below is a short video of Jarred introducing himself and the series. It was a spiritual feast on God's Word. Go listen to the lessons in our sermon section or listen to one here.
April 8-11- Specific Times And Topics
1. Discipleship defined- Sunday 9am
2. Enduring like a disciple- Sunday 10am
3. Worshipping like a disciple- Sunday 3pm
4. Praying like a disciple- Monday 7pm
5. Leading like a disciple- Tuesday 7pm
6. Evangelizing like a disciple- Wed 7pm
---
There Is A King In Our Land
Judges: Broken People: Faithful God
What happens when a society does whatever is right in thier own eyes? Is this prehaps a picture of life in America in 2015? Certainly we realize there are many people who love the Lord in our country still but there is a overwhelming feeling that rather than God being our king, self is instead who we bow down to. There is a book in the Old Testament named Judges that God has revealed to us through His Holy Spirit, and preserved for us that is an identical picture. The question is will we let these examples teach us and save us from ourselves? The Book Of Judges and Ruth show us we can truly serve the Lord in dark days and live for him no matter the circumstances.
Download The Material!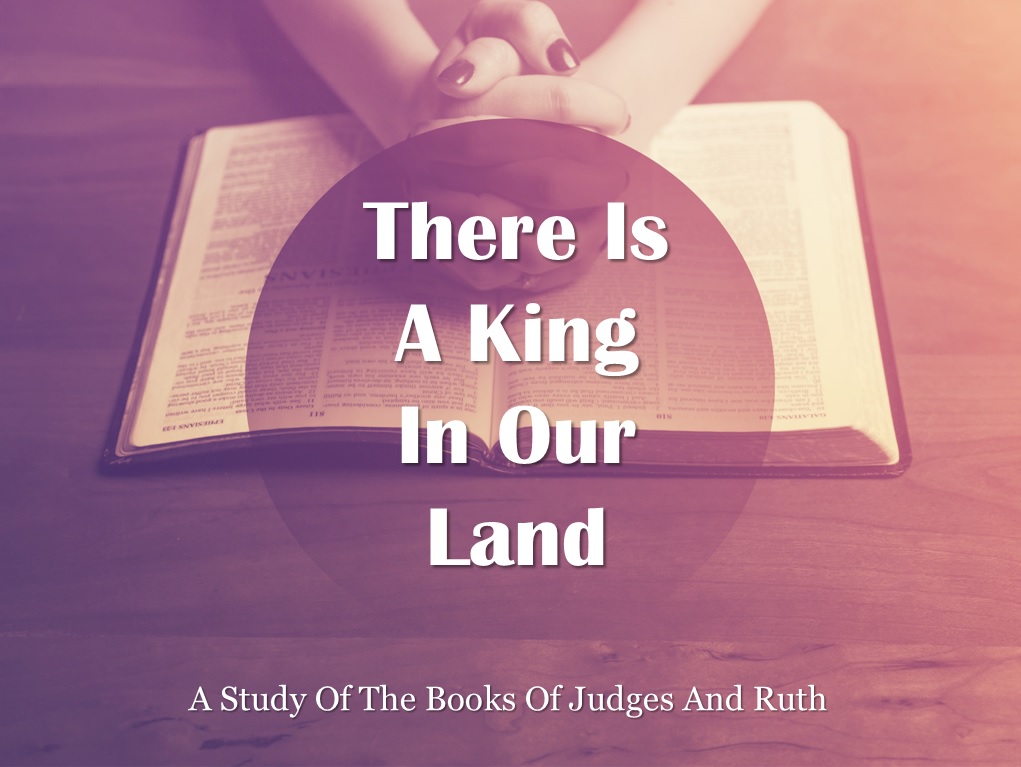 Judges 21:25- In those days there was no king in Israel; everyone did what was right in his own eyes.
1 Corinthians 10:11-13- Now all these things happened to them as examples, and they were written for our admonition, upon whom the ends of the ages have come. Therefore let him who thinks he stands take heed lest he fall. No temptation has overtaken you except such as is common to man; but God is faithful, who will not allow you to be tempted beyond what you are able, but with the temptation will also make the way of escape, that you may be able to bear it.
---
The Book Of Joshua
The children of Isreal were at the edge of the promised land and God promised to be with them wherever they went if they followed His word. By faith they went into the land courageously fighting for the Lord's cause. He parts the Jordan River, causes the walls of Jericho to fall, and makes the sun stand still among many other amazing things. The awesome power of God is displayed. Yet the people stumble and fall short. Is this not just like us today? God has promised us to be with us always as long as His will is done. He has done awesome things to say the least, yet we stumble. The Book of Joshua teaches God is a Holy God, and yet a merciful God. God is a God of grace (Rahab) and God also is a God of wrath (Achan). God will always be with us if we walk by faith, trust in Him, and follow His will. We as Christians can learn so much from this study understanding it is for our learning (Romans 15, 1 Cor 10).
---
Daily Bible Reading Plan- START TODAY
Last Sunday night we discussed true worship and how can can make our worship the best it can be. One major way is to prepare during the week by reading God's word. Worship comes from the heart and head…the bible changes both. Preparation for worship begins long before you set foot in the building on Sunday morning. If you spend the week filling your heart with the Word of God, songs will come naturally, enthusiastically, and beautifully from your mouth! The most beautiful songs come, not from people with formal training in music, but from those who know thier Lord most. Think of the amount of passion we will put into the Lords supper when we have been thinking of that sacrifice all week. Consider the love of the gift you lay by in store when we think on the love of God from His word. We can all take the time to read 2-3 chapters a day. It only takes approx 10-11 minutes a day!
Click HERE for our daily Bible reading program and let the lamp and light shine!
Psa. 119:105- Your word is a lamp to my feet And a light to my path.
---
Lessons On True Worship- August 24
What is true worship? This a question that has been discussed and debated for years. However Jesus in a discussion in John 4
teaches us very simply that God is seeking true worshippers and that they will worship in spirit and truth. This means not all worship is
acceptable to God yet, we can know what God wants and loves.
Come study with us Sunday August 24th at 5pm as
we discuss 2 simple points. Worshipping in Spirit and worshipping in truth.
---
4th Sunday Night Singing
We will be having our 4th Sunday night singing on July 27th.
Let's all come ready to sing praises to our great God and encourage one another through song!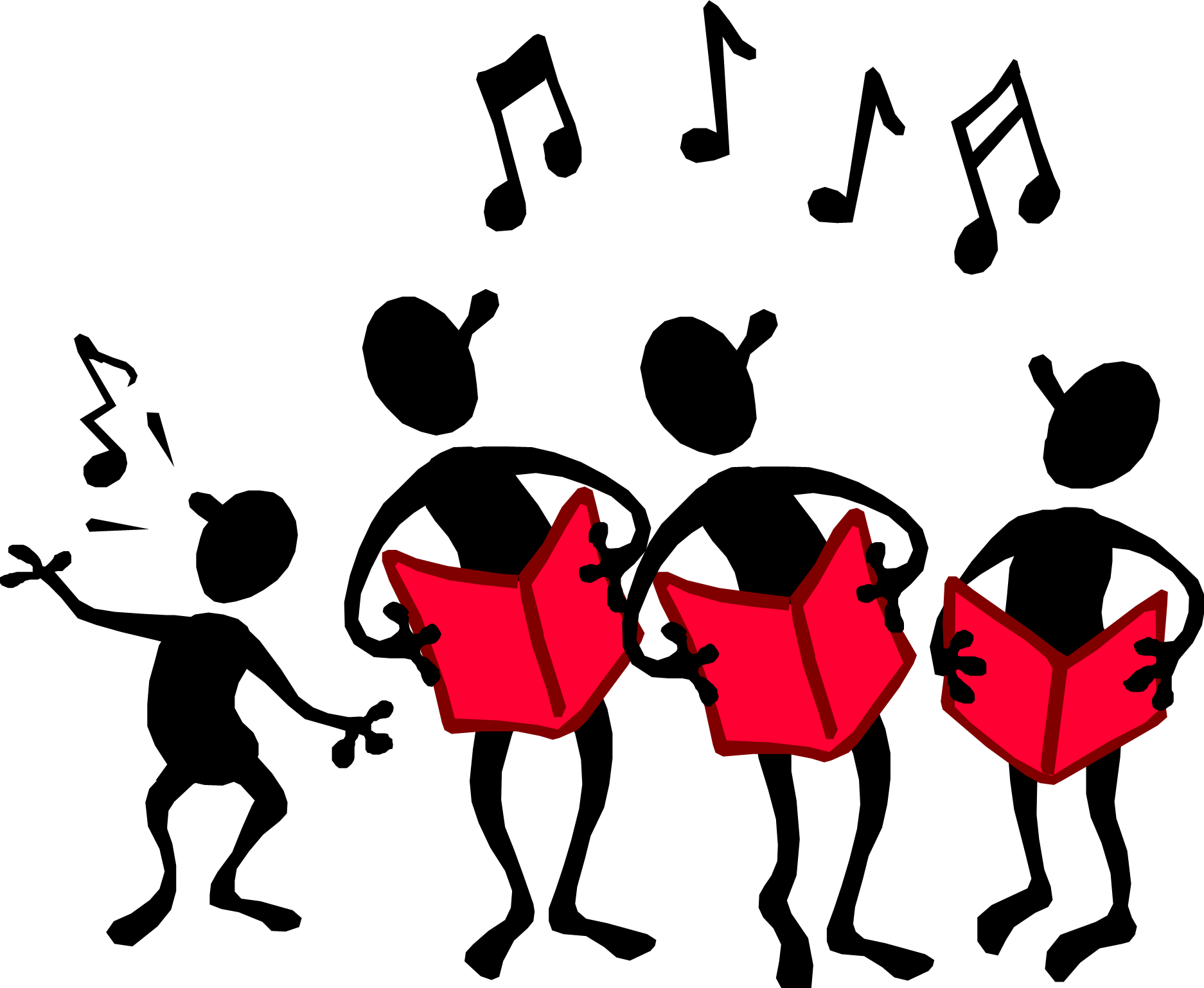 ---
July Sunday Night Series- After God's Heart
And when He had removed him, He raised up for them David as king, to whom also He gave testimony and said, 'I have found David the son of Jesse, a man after My own heart, who will do all My will.' Acts 13:22
Can you imagine a person with God's heart? What is interesting about what is said about David in the Bible is that he is not a man with the heart of God but rather a man AFTER God's heart. Nearly every translation puts it this way. This is encouraging because we realize that we are not perfect like God, yet, we can still pursue a heart like our Lord's!!! David was a man that pursued God's heart. Just stop and think of the implications of that! God makes it clear in the Bible that we are pursued, by Him. And that is beautiful - and yet what if we did the same? If we do all His will, we can actually have a heart like His.
For the next 3 weeks on Sunday nights at Danville Rd. we will be examining 4 accounts from the life of David to better help us to pursue God's heart. Join us at 5pm
---