2021 Theme and Reading Plan
2021 Bible Reading Plan- Israel Demands a King
The bible reading plan for 2021 will follow the Jewish nation from the time they demanded of God a king that they might be like the nations around them until their return from Babylonian captivity. Instead of reading book by book and chapter by chapter, we will follow a chronological outline and bring all relevant books into our reading. It is hoped that by doing so we will garner a much better understanding of the time period from the choosing of Saul as king until the beginning of the "silent years", that time between the Old Testament and the coming of our Lord.
January
1st 1st Samuel 7:15-8:22 16th 1st Chronicles 23:1; 1st Kings 1
2nd 1st Samuel 9:1-17; 10:17-25 17th 1st Chronicles 29:26-28; 1st Kings 2
3rd 1st Samuel 15 18th 1st Kings 3
4th 1st Samuel 16:1-13 19th 1st Kings 6
5th 1st Samuel 17:20-58 20th 2nd Chronicles 5
6th 1st Samuel 18:1-16 21st 2nd Chronicles 6
7th 1st Samuel 23:15-25:1 22nd 2nd Chronicles 7:1-3; 1st Kings 9:1-9
8th 1st Samuel 26 23rd 1st Kings 10
9th 1st Samuel 31 24th 2nd Chronicles 8
10th 2nd Samuel 2:1-3:1 25th 1st Kings 11:1-22
11th 2nd Samuel 5 26th 1st Kings 11:23-43; 2nd Chronicles 9:30-31
12th 2nd Samuel 7 27th 1st Kings 12:1-19; 2nd Chronicles 10
13th 2nd Samuel 11 28th 1st Kings 12:20-33
14th 2nd Samuel 12:1-25 29th 1st Kings 13
15th 1st Chronicles 21:1; 2nd Samuel 24 30th 1st Kings 14
31st 1st Kings 15
February
Israel the Northern Kingdom Judah the Southern Kingdom
1st 1st Kings 15:25-16:6 18th 2nd Chronicles 11:18-12:16
2nd 1st Kings 16:7-34 19th 2nd Chronicles 13
3rd 1st Kings 21:1-16 20th 2nd Chronicles 14
4th 1st Kings 21:17-29 21st 2nd Chronicles 15
5th 1st Kings 22:1-40 22nd 2nd Chronicles 16
6th 2nd Kings 1 23rd 2nd Chronicles 17
7th 2nd Kings 3 24th 2nd Chronicles 18
8th 2nd Kings 8:25-9:13 25th 2nd Chronicles 19
9th 2nd Kings 9:14-26 26th 2nd Chronicles 20:1-19
10th 2nd Kings 10:1-17 27th 2nd Chronicles 20:20-21:3
11th 2nd Kings 10:18-36 28th 2nd Chronicles 21:4-20
12th 2nd Kings 13:1-13
13th 2nd Kings 14:23-29
14th 2nd Kings 15:8-22
15th 2nd Kings 15:23-31
16th 2nd Kings 17:1-18
17th 2nd Kings 17:19-41
In 722bc Israel, the northern kingdom, is no more.
2020 Bible Reading- The Gospel Of John
We need to be taught and reminded every day what we need to believe and why because everything is on the line. Maybe you're facing troubles right now and need some help. Do you want to be closer to God? Want to be a better disciple of Jesus? It is very possible you don't believe as strongly as you think you do. Maybe you are strong but you need to get stronger. You are ready to take the next step. Belief is essential to our salvation. Not just the day we become a Christian but every day until the end. Not based on experience, assumptions or feelings. God wants us to believe because of evidence. The evidence He gave us. So. What do you believe? What is your faith based on? In 2020 our daily bible reading will be from the Gospel of John so that together we can read what God specifically said was written so that we will believe that Jesus is the Christ, the Son of God, and that by believing we may have life in his name. Join us!!!
In 2019 we read through the book of Proverbs and extremely enjoyed it! We are drowning in information while starving for wisdom. There is no better place than God's word to go to find true wisdom. Solomon wrote most of the proverbs and was given extraordinary wisdom by God because he asked but also because he learned. In 2019 as a congergation we read Proverbs together immersively. This means we will read one chapter per day pertaining to the day of the month. In total we read the book of Proverbs 12 times together to immerse ourselves in wisdom that works wonderfully. Try it!
In 2018 we are reading the books of Luke and Acts. We will be learning from the Gospel of Luke how we can be like our Lord and submit to His authority. Then as we move into The Acts Of The Apostles, we will be seeing how His Kingdom grew and should continue to grow today. Please download a copy of our reading below and join with us this year. Our evengelist Justin Roberson writes a daily short devotional from the reading as well, posts it on his facebook page and emails it out. If you would like to recieve it email him at: robersonjustin@bellsouth.net
In 2017 the Danville Rd congergation will be focused on worship. Join us as we read through the book of Psalms this year to understand better how to worship and praise God, and to understand better our great God. Download the reading plan here, or scroll below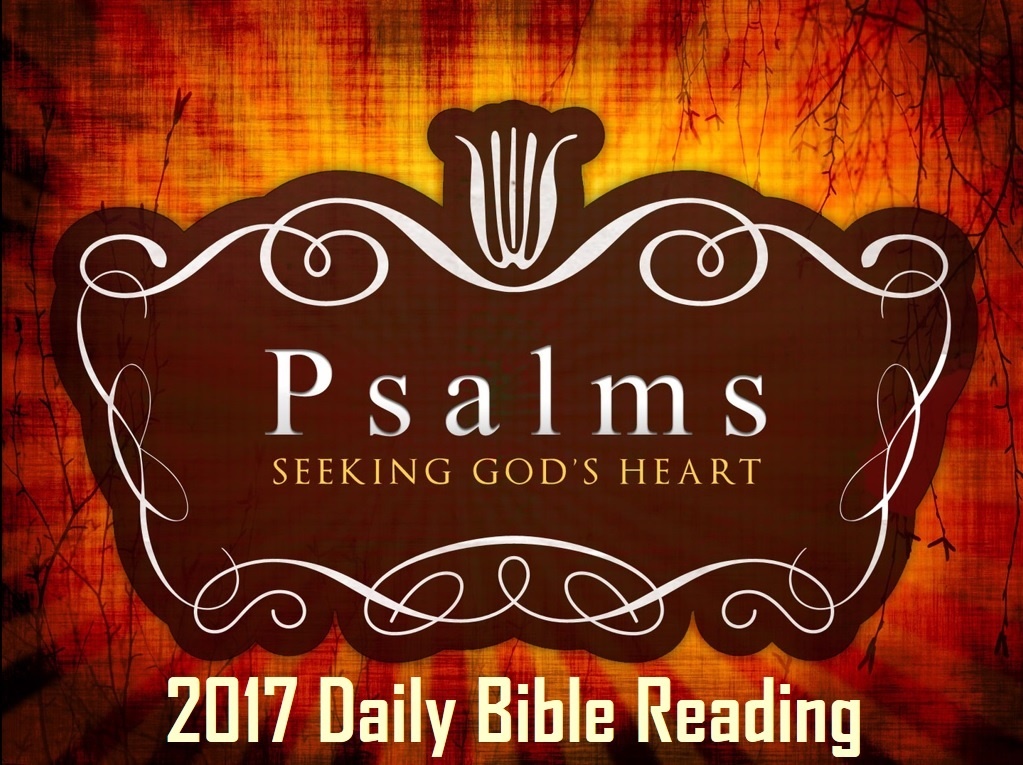 In 2016 the Danville Rd congergation was traveling through the New Testament. Download the reading plan here, or scroll below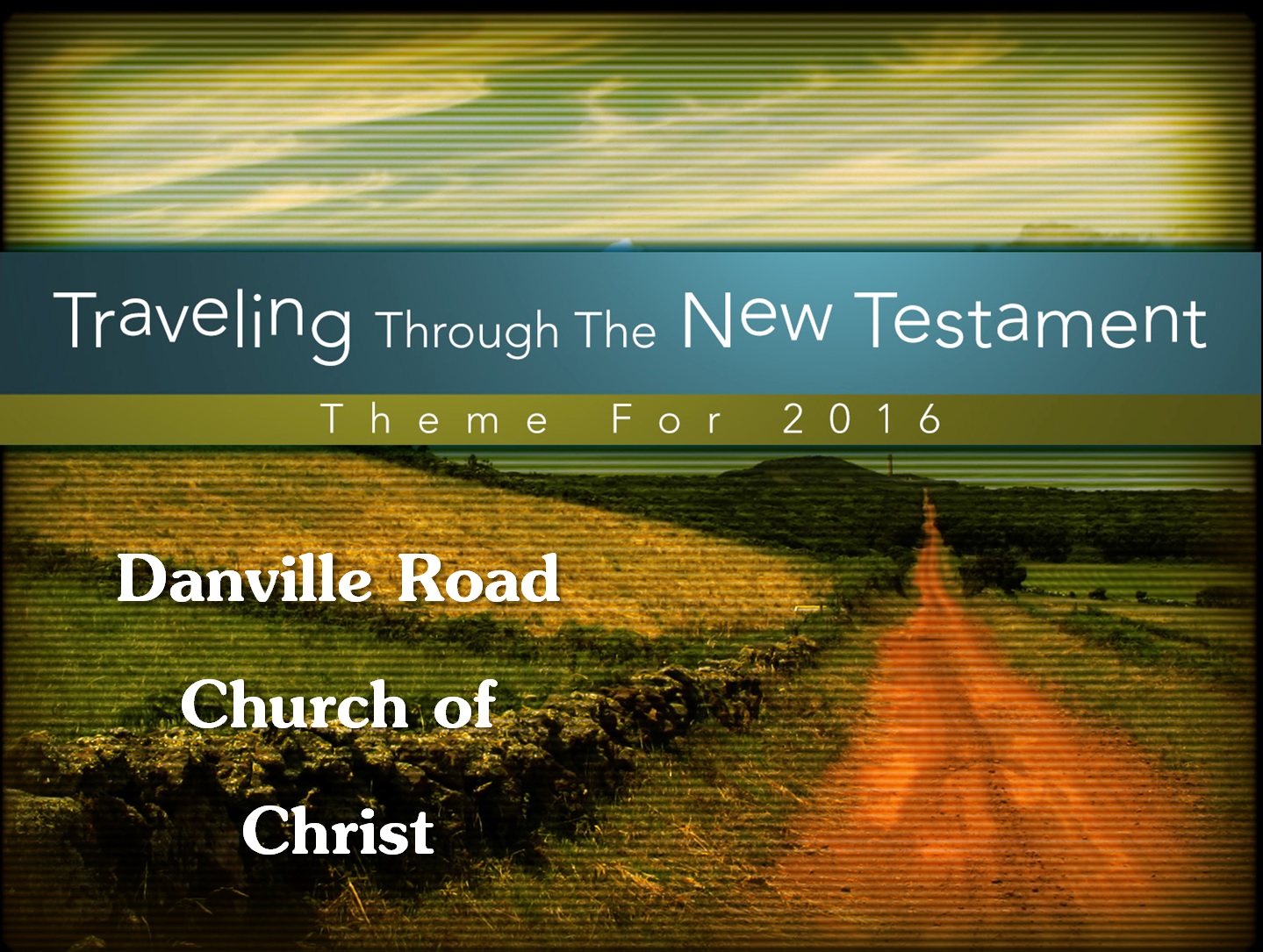 2016 Daily Bible Reading Plan- Danville Rd.
Traveling Through The New Testament
January- Matthew
Week 1- Mt. 1-7
Week 2- Mt. 8-14
Week 3- Mt. 15-21
Week 4- Mt. 22-28
February- Mark
Week 1- Mk. 1-4
Week 2- Mk. 5-8
Week 3- Mk. 9-12
Week 4- Mk. 13-16
March- Luke
Week 1- Lk.1-6
Week 2- Lk.7-12
Week 3- Lk.13-18
Week 4- Lk.19-24
April- John
Week 1- Jn.1-6
Week 2- Jn.7-11
Week 3- Jn.12-16
Week 4- Jn.17-21
May- Acts-Romans
Week 1- Acts 1-14
Week 2- Acts 15-28
Week 3- Romans 1-8
Week 4- Romans 9-16
June- I and II Corinthians
Week 1- 1 Cor. 1-8
Week 2- 1 Cor. 8-16
Week 3- 2 Cor. 1-6
Week 4- 2 Cor. 7-13
July- Gal-Eph-Phil-Col
Week 1- Galatians
Week 2- Ephesians
Week 3- Philippians
Week 4- Colossians
August- 1-2 Thes.
Week 1- 1 Thes. 1-3
Week 2- 1 Thes. 4-5
Week 3- 2 Thes. 1
Week 4- 2 Thes. 2-3
Sept. 1-2 Tim, Titus, Phil
Week 1- 1 Timothy
Week 2- 2 Timothy
Week 3- Titus
Week 4- Philemon
Oct. Hebrews, James
Week 1- Hebrews 1-4
Week 2- Hebrews 5-9
Week 3- Hebrews 10-13
Week 4- James
Nov. 1-2 Peter, 123 John
Week 1- 1 Peter
Week 2- 2 Peter
Week 3- 1 John
Week 4- 2-3 John
Dec. Jude-Revelation
Week 1- Jude
Week 2- Revelation 1-7
Week 3- Revelation 8-15
Week 4- Revelation 16-22